This is a 'big' year for you, for me, for us turning 30.
A new decade of life is upon us.
But is it me, or is there a weird rep that seems to stink its way through Social Media and conversations that turning 30 is in someway a horrible, dreadful moment in life because now you're 'old?'
Yeaahhhhh…
Those who probably dislike their lives and accept their reality instead of creating it tell themselves or throw the sarcastic comments of,
"Wow, I'm turning 30. I'm getting old."
"Not much to gain from here. Glory days are behind us."
"OMG I just can't, we are turning thir….I can't even say it. Ew."
"30 and Single? Times a tickin!"
"What am I doing with myself? What's wrong with me?"
"What are you doing with yourself? Is there something wrong with you?"
No. There isn't. There isn't anything wrong with you and you're not old, nor getting old.
For me when I hear these things or come across someone saying things like that I remind myself…
I am working on continually becoming the best version of myself because people are depending on me to do so.
I won't settle for an average/mediocre life, marriage, career or of one that is of the norm just because so many others are doing that now that they are 30.
I am seeing the world, challenging myself in ways I have never been challenged, stepping outside of my comfort zones, failing-faster and bouncing back quickly, learning new skills and languages, and preparing myself on a daily basis to make sure I can become who I am meant to become in order to leave this place and the lives around me better than they were before I got here.
And You should remind yourself of those things too.
So look here you sexy 1990's baby, If you have this idea that now you are 'old' because you are turning 30, here is some life advice… IT'S ALL ABOUT PERSPECTIVE.
To those that are younger, and to those that are older. I want to share a few things with you. Call it wisdom. 30 years under my belt and like any human, I've been through some shit. What lies ahead? Probably some more shit but ITS ALL ABOUT PERSPECTIVE.
My greatest wisdom revelation is that I know I don't know everything, let alone anything. Or as Ky-fucius says, "When one knows he or she knows nothing, they will come to know everything." But I've come to learn that experience is not the greatest teacher, reflection is. 
Since I'm 30, and self-proclaimed reflection-ist named Ky-fucius,*jokes* here are 30 reflections about life and what I have learned up until this point. I could probably write a book about each and every one of these points so I'll keep them short and to the point.
Let's Begin.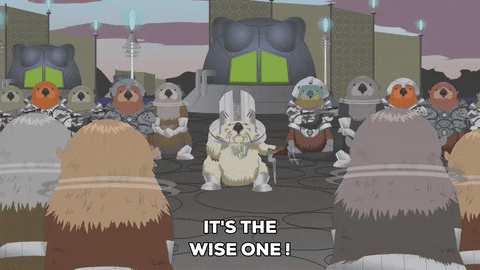 The most power and purpose you can experience is moving through a season of pain with no substances to numb it. Sit it in, let it do its work and you will come out of it an incredible, whole new person.

A true definition of Success = a progressive realization towards a worth ideal

Have a goal, whatever it may be, and progress towards that goal. If you do, congratulations my friend. You will live a successful and fulfilling life.

As Below, So Above as life is only a mirror reflection of you. 

Your future will always match your past if you don't intervene here in the present. As below (your past) So above (your future) 

We become what we think about most

The mind is a garden. It doesn't care what you plant in it but it will always reap whatever you plant in it season after season. 

Every one of us is the sum total of our own thoughts.

Forgiveness is the most freeing action you can experience and one of the greatest gifts you can give yourself and the other person.

The highest form of living is giving because money can buy happiness if you give it away.

If you live life from an absolute surrendered position, God will always exceed your expectations.

The Answer is ALWAYS within. Have a difficult choice to make? Don't know what to do? Go within. Meditate. Call upon the subconscious and God to lead you in the right direction.

Opportunity is always wrapped in your current obedience and it will always match your level of preparation. The next level up or new opportunity you want won't be released to you until you become more. AKA PREPARE.

Consistency Compounds and the only way you lose if you quit.

You can be two things in life, A Creator or A Victim. 

A creator understands their outward environment is a reflection of their internal environment. 

A victim is someone who allows the outside environment to influence their inside environment.

You choose.

You must give up to go up. You can strive to achieve great things, write down all your goals, dreams, visions. But the bigger question is what are you willing to give up in order to go there?

Your future will be determined by three main things

Time spent with God

The Relationships you form

The Books you read

The opposite of courage is not cowardness, its conformity.

For every action, there is an equal and opposite reaction. 

95% of our daily life is experience and ran from subconscious programming. 

 Become the person who you want to become. 

Asking Who Am I? Puts a box around your life. It limits you.

Asking Who am I Becoming? Pulls you into whom you always wanted to be to experience everything you've ever wanted.

For my single people, ask yourself, Am I the person who I am looking for is looking for? If not, start becoming.

We attract who we are, not what we want.

We are living and experiencing our lives at the lowest standards to which we can accept. Don't like what that experience is like right now? Raise your standards and make them into irrefutable standards. 

The success of our future can be determined by our daily agenda.

People don't care how much you know until they know how much you care.

Growth and Comfort will NEVER go together.

There is no such thing as Failure, only Feedback.

SEED, TIME, HARVEST. Have the perspective of a farmer. Understand the process and allow the dirt to do its work. 

The next season of ability and opportunity will be determined on last season stewardship and responsibility. Handle what you got now responsibly and more will be given.

Be a river not a reservoir. If God can get it through you, he will get it to you.

Where you place your treasure, your heart will be there also.

Everything rises and falls on Leadership.

If you fail to plan, you plan to fail. If you have no goals of going anywhere, you'll end up nowhere.

Act as if it were impossible to fail.
I hope you are able to take some of this and apply it to your life. If some of it doesn't make sense, reflect on it. Think about what it means. The answer will come. 🧘‍♂️🧘‍♀️ I hope to help you catch your future self and create the life you have always wanted.
Lastly, I want to take a moment to share some incredible people who after they turned 30, began to make the most impact, change lives, start incredible businesses, have financial gain, and overall began to change the WORLD as we know it.
Jesus Christ started his ministry at 30 and continues to remain an incredible teacher and savior to billions of people THOUSANDS of years later.

Jeff Bezos started Amazon at 31 selling just books. Now, what does he sell? Whatever the hell he wants and is the richest man in the world.

Oprah had her talk show first air at 32 after an incredibly difficult upbringing. Now she is a gazillionaire changing the lives of millions of people.

Evan Williams at 34 and Jack Dorsey at 30 found Twitter. This has changed the way we share and get news. And taught us how to cuss out, argue, be offended, and share our 'entitled opinions' with others in 140 characters or less

(ahhh Kyle's got jokes)

Tim Westergren was 34 when he created Pandora Radio, giving us the ultimate study radio station and party radio station moving through senior year of high school and into college.

Jan Koum launched WhatsApp at 33. Oh yea and then he sold it to Facebook for $16 billion, yea with a B.

Jack Ma started Alibaba at 35, he too now sells whatever the hell he wants.

Peter Thiel was a lawyer at 30 who was unhappy with life, he then teamed up with Elon Musk and started PayPal and has now gone on to become an incredible investor and Billionaire.

Reed Hastings was 31 when he started Pure Software to which he sold for $750 million, and after he sold Pure Software at age 37 he started some video and movie streaming program, I think you have heard of it...it's called Netflix.

Mark Cuban was 32 years old when he launched MicroSolutions to which he sold. Now he owns the Dallas Mavericks, and is well known billionaire, entrepreneur and investor.

Blake Mycoski started TOMS Shoes at 30 and now has given away 95 million pairs of shoes. 95 MILLION PAIRS OF SHOES!

Scott Harrison was 31 when he started Charity; Water and now has helped 8.2 million people in 24 countries get access to clean water.

And TOM, my #1 friend on my Myspace top 8, founded Myspace at 32. People call Myspace a failure…but how can you be a failure when you sell your company for $580 million?
And that's just a few...
I guess you can call this last thing a bonus but I saw a quote that can wrap up how I live my life. "When we are foolish we want to conquer the world. When we are wise we want to conquer ourselves."
In my life, it's ME vs ME. In this life, it should be you vs you. I'm working on beating the old Kyle as I continue to chase the future Kyle. 
Listen, everything is going to work out in its perfect timing. Don't worry about what others are doing, keep preparing and keep becoming a better version of yourself. Make this next week, month, year or decade of life the best days of your life. I believe in you, keep going.
-Kyle